Do you want to thrill every woman on your holiday list? Spa gifts for women is the sure-fire way to do just that.
From little girls to dear grandma, spa gifts for women is the perfect gift.
Spa gifts communicate important messages to the women you love.
Spa gifts say: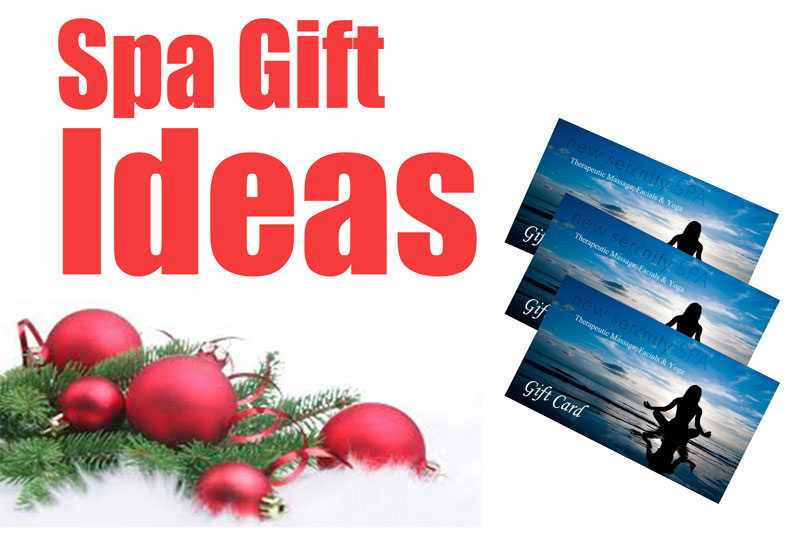 You're important to me.
You deserve some pampering.
It's time for some "me" time "on me."
Spa gifts for women (tweens and teens):
It's never too early to teach girls how to take care of their skin. New Serenity Spa Scottsdale features professional skin care products by Rhonda Allison and Image. Fill a trendy make-up bag with the perfect skincare system for the young ladies in your life.
Treat your young ladies to a massage/facial combo to give them a taste of self-care. When they're older, they won't forget it.
Did your sweet daughter have a tough semester in school? She needs a Serenity Massage to help her relax over winter break!
Chronic acne is a major stress for many girls in the middle of figuring out who they are. An acne facial is the first step to beautiful skin and a major self-esteem booster.
As girls grow, they start to notice unwanted hairs on the face and bikini line. Waxing services at New Serenity Spa Scottsdale will help the gals in your life get ready for school dances and pool parties.
If school and social stressors are getting the best of your daughter, niece, or family friend, why not treat her to some yoga classes to help her get in tune with her body, mind and spirit?
Is your high school graduate trying to find her life path? For some reason, it helps to hear the truth from someone other than mom or dad. Life coaching will help your daughter think through her options and choose a plan that will make the most of her strengths.

Spa gifts for women (for college and career):
College and career stresses equal ugly stress knots in the bodies of young women. Let the young women in your life get the "I care" message loud-and-clear by giving them a deep tissue massage.
As young women seek to develop their life plans, they need objective guidance. Life coaching may be just the help they are waiting for!
Final exams and work projects overdue can stress young women to-the-max. Treat your focused, hard-working girl to a Serenity massage or facial.
Is stress getting the best of the young women in your life? A few yoga classes at New Serenity Spa Scottsdale may be just the thing to help her get grounded and refocused.
Spa gifts for women (full-grown):
Full-grown women spend 90% of their days taking care of everyone else. Tell them "thank you" with a massage/facial combo that nurtures them from head-to-toe.
If work stress ties up your wife or sister in knots, treat her to a deep tissue massage that will leave her feeling relaxed and ready to conquer every challenge.
Does the female in your life worry about all the unsolved problems in this world? Perhaps some yoga sessions will help her put life back into proper perspective.
As women get older, stray hairs tend to grow in inconvenient places. Treat your loved one to the waxing services that meet her unique needs.
Is your loved one feeling old and withered? Treat her to Rhonda Allison or Image anti-aging products to help her feel and look young and ready for whatever life throws at her.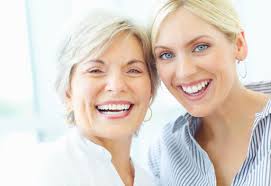 Women of all ages appreciate pampering. If you stuff their stockings with spa, yoga and life coaching gifts, you will be the one who makes them smile the brightest.
New Serenity Spa is the go-to place to pamper every woman in your life from the tweens to the grown-ups.
Take advantage of New Serenity Spa Scottsdale's Black Friday specials!
Resources:
- Looking for a few gift ideas for him this season? Check out our
Spa Gift for men
blog.
- Take a look at our recent blog on
creative twist on spa gift card
for some ideas on how to share a gift card with someone you love.
- See our website for the latest holiday and
Black Friday specials
!
- We have many packages available if you are looking for a group experience or longer treatments. Check our sp
a packages
.
We are located in Scottsdale, AZ 85260. We offer one of the best facial in Scottsdale.
Our Serenity massage
has been recognized as of the most relaxing
Scottsdale Massage
in the area.
New Serenity Spa
480-998-6991
Follow us on Google+